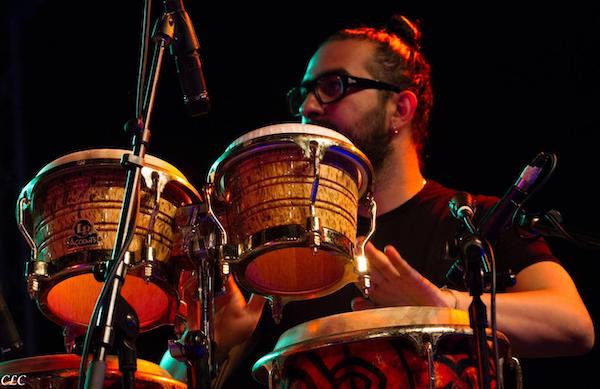 Ayman Mabrouk will finish this summer with a tour in Europe with Lekhfa Band.

The tour will take place in six cities in four countries. where it will start in Manheim, Germany on the 21st of Septemer at ALTE FEUERWACHE; then the second concert will be at Moods in Zurich, Switzerland on the 27th of September; the third concert will take place within the activities of /AL\ Festival in Berlin, Germany on the 28th of September at Yaam; the fourth concert will be in Copenhagen, Denmark on the 1st of October at Alice Club.
The tour will continue on the 2nd of October at Bimhuis in Amsterdam, Netherlands. And the tour ends on the 3rd of October at Stadtgarten in Cologne/Germany.
This tour is a part of the continues colaboration between Ayman Mabrouk and Lekhfa Band.
Lekhfa is a music project by three musicians who came of age in 1990s Cairo, their disparate paths in music intersect a couple of decades later when they're drawn to each other's work, and agree to meet at a seaside cabin in Alexandria, followed by residencies in Amman, Cairo, and Beirut to create and record a new album.
Maryam Saleh, Maurice Louca and Tamer Abu Ghazaleh, names that have turned heads in alternative Arabic music with solo albums and conspicuous collaborations.
For more info please visit the links below:
https://www.aymanmabrouk.com/site/calendar/